Music
The choir rehearses in the Choir Room downstairs each Wednesday 6:30 – 7:45 PM. We sing each Sunday morning at the 11:00 AM service with warm-ups at 10:30 AM in the Sanctuary. Come join us!
The Praise Band rehearses 7:30 – 9:30 PM each Wednesday in the Sanctuary and leads the 9:00 AM worship service on Sundays. Praise Band musicians and vocalists may be adults or older teens and are auditioned through attending rehearsals.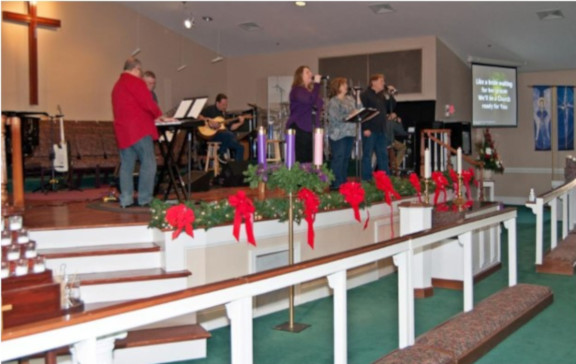 The Music Minisry puts on special programs througout the year.