Ministry Team
Bascomb is fortunate to have dedicated staff who know how to get things done… and have fun doing it! They are people with a servant's heart and are here to help you live and grow in your faith!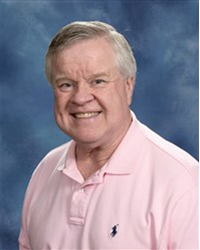 Rev Dan Dixon
Pastor
The Bishop and cabinet of the North Georgia Conference of the United Methodist Church appointed the Rev. Dan Dixon as the new Pastor of Bascomb United Methodist Church, on June 4, 2022. Dan accepted his call into the ministry later in life and not in the most conventional way. You may have heard of pastors entering their vocation as a "second career" option, but have you ever heard of one entering it as their fourth career? Dan started his careers working in the amusement park business (Six Flags Over Georgia and the World of Sid and Marty Krofft), in the motion picture business (Universal and 20th Century Fox Studios distribution), and as a courier for Federal Express. He had felt the call to ministry back in the late 1980's but ran away from it believing that he and his family could not survive on a pastor's income.
Finally, one day in 1999, his pastor at the time cornered Dan and asked him when he was going to stop running and follow God's call into the ministry. After arguing with the pastor for a short while, Dan finally admitted that his pastor was right and he was ready to accept his call into the ministry. His pastor then told him that there was one thing he still needed to do; Dan had to go home and tell his wife, Brenda, about his desire to go into the ministry. Even though this worried him at the time, Dan's worries quickly disappeared when Brenda told him that she had known about Dan's call for years.
Dan has been married to Brenda Pullin Dixon for 26 years and they have two grown children. Chris, 42, lives in Cumming, GA, with his wife, Mallory and their daughter, Rowan Grace. Ryan, 35, is single and lives in Oxford, GA.
Dan is starting his 22nd year in ministry here at Bascomb. He was ordained an elder in full connection with the North Georgia Conference in 2014. Dan has previously served North Covington UMC, Covington, GA (2001-2005), Andrews Chapel UMC, Roscoe, GA (2005-2007), Mount Gilead UMC, Sharpsburg, GA (2007-2014), Manchester First UMC, Manchester, GA (2014-2017), Salem UMC, Covington, GA (2017-2020), and Greenville UMC, Greenville, GA (2020-2022). Dan has an Associate of Science in Business from Shorter College, a Bachelor of Arts in Religion from LaGrange College, and a Master of Divinity from Candler School of Theology at Emory University in Atlanta.
Dan and Brenda are excited to be at Bascomb UMC and are looking forward to serving the people of Woodstock and surrounding communities. They are both Georgia born and raised and can't wait to see and experience all that this area of the state has to offer. Both of them are avid University of Georgia football fans and also follow the Braves during baseball season. Their three favorite places to visit and vacation at are the beach, the beach, and the beach and they try to get there as much as possible.
Dan is looking forward to being the pastor and continuing the many years of great mission and service here at Bascomb UMC. His prayer for our church is that we will continue to shine God's Light and Love into our community and the world beyond for many more years to come (Matthew 5:14a & 16) and that we will all be patient as we seek God's plans for our church and its ministries (Jeremiah 29:11).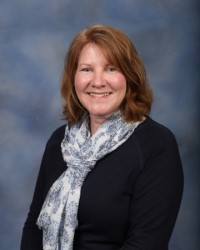 Tammy Smith
Office Manager
I have attended Bascomb UMC since 2003 and worked in the office since 2008. I have three children, Daria, Cole, and Garrett. They were young when I began working at Bascomb and I appreciated the flexibility working at Bascomb provided me as a mother. My kids are mostly independent now but I enjoy working at Bascomb UMC too much to leave. I have an A.A.S. Legal Secretary from Parkland College, B.S. in Marketing from University of Illinois, and M.B.A. from University of Arkansas at Little Rock. I volunteer many hours at Bascomb Mission Thrift Store. I enjoy sewing, crafting, and spending time in nature.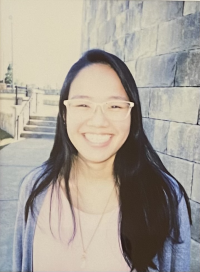 China Allmon
Music Director
I began attending Bascomb UMC in June of 2021 and have led the praise band since July 2021. I enjoy serving the church by leading the Praise Band and being a part of the Bascomb UMC Choir. I have a Bachelors of Science in Music Management from Georgia State University. I was raised in Rome, GA in a Christian household with 6 brothers and sisters. In my free time, I enjoy recording and playing music, watching tv/movies, and doing puzzles.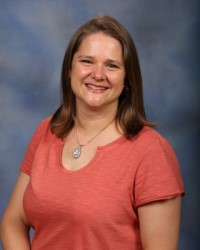 Jaime McLemore
Children's Director
Jaime McLemore has been the Children's Director at Bascomb since 2008. She has a background as a Librarian and Social Worker. She is mother to Will and Isaac and wife to Charlie. She believes that children are not just the church of the future, but are an essential part of the church right now. She loves to help children discover their God-given talents and grow in their faith and knowledge of Christ! You can email Jaime at jaimeleta@yahoo.com.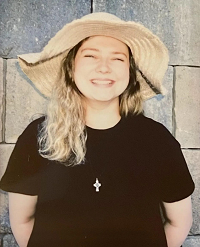 Macie Pittman
Choir and Youth Director
Macie has been sharing her love of music as the Music Director at Bascomb since 2021. She stepped in when needed as interim Youth Director and then became official in 2022. She also teaches music and chapel at Bascomb Preschool as well as teaching music lessons outside of Bascomb. Macie graduated from Georgia State University with a Bachelor's Degree in Music Education. She loves teaching others about Jesus and serving God through music!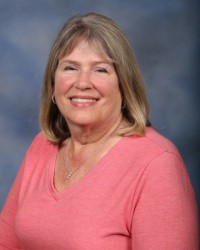 Kathi Underwood
Preschool Director
I have been the director of Bascomb United Methodist Preschool (affectionately known as BUMP) for 20 years and am a longtime member of Bascomb Church. Before becoming director of the preschool, I taught the fours and twos. Now my former students are bringing their little ones to the preschool, so it's a huge blessing to be part of this family-oriented ministry.
I am a former high school teacher, hold a BS in education from Auburn University, and am certified to teach pre-k through 12th grade. My true love is in preschool where we begin the process of developing a love of learning in our students as well as a beginning to their spiritual journeys as we teach the love of God and each other.
As a Bascomb Church member, I am active in the drama ministry, as well as the Prime Movers Sunday school class. My family and I have been involved in the preschool for more than thirty years. My daughters not only graduated from BUMP, but four of my grandchildren have also graduated and two more are currently in the program.
Click the link below to open a series of organizational charts which show the membership of Bascomb's committees.