Event Space
This attractive 3,400 square foot space can be used for wedding receptions, corporate events, or other meetings. If needed, the attached 425 square foot kitchen can be rented for use by a caterer (with a Safe Serve Certificate). The front of the room provides an additional 290 square feet of space for a band, DJ, or podium for speaking. The entrance is 230 square feet with two bathrooms. There are several seating options for your event, with tables and chairs set for weddings, classroom style, or theater style. A ceiling audio system is available so sound covers the room without booming only from the front. Other audio and video options are available. Maximum capacity is 250.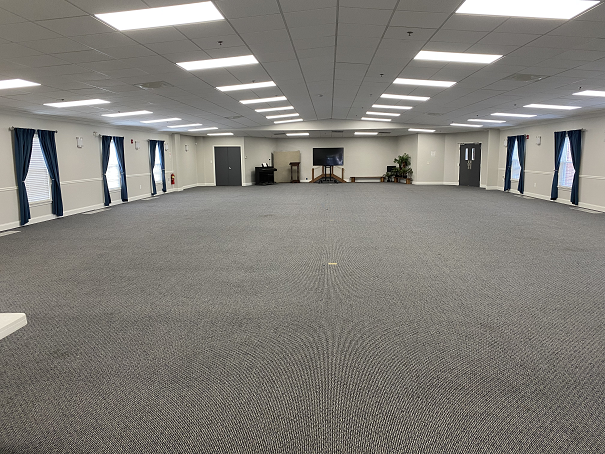 The Fellowship Hall When Empty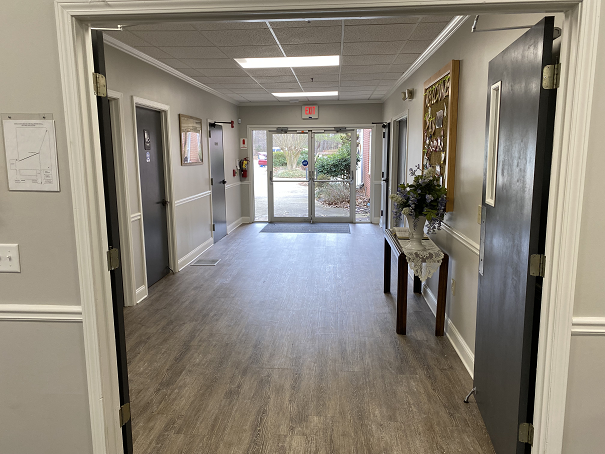 Entrance to the Fellowship Hall from the Outside Entrance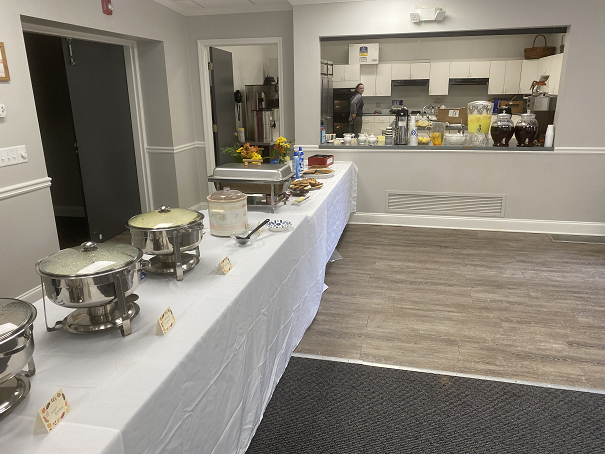 A Typical Serving Table Setup in the Fellowship Hall
The Serving Window Between the Fellowship Hall and the Kitchen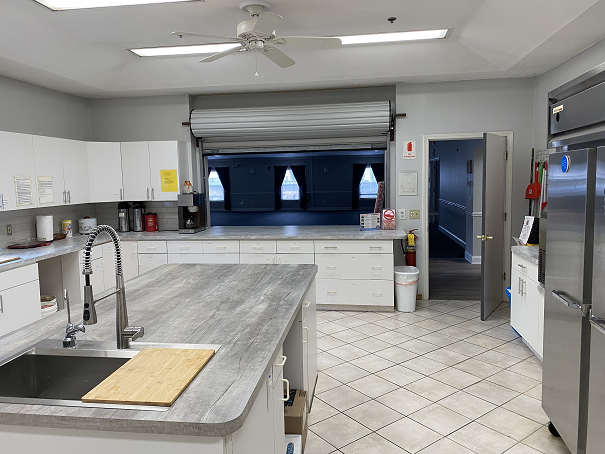 A View from the Back of the Kitchen Toward the Fellowship Hall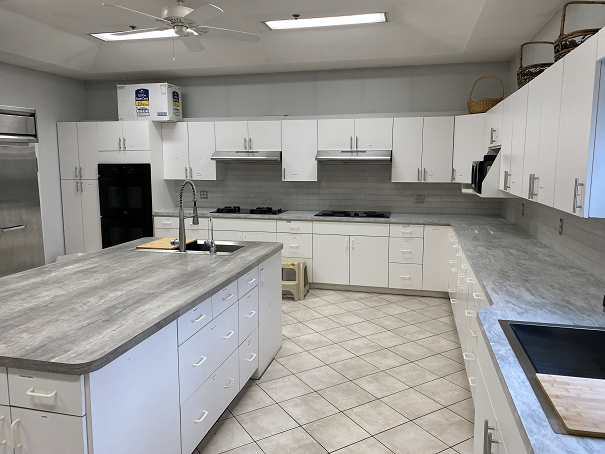 View of the Kitchen from the Fellowship Hall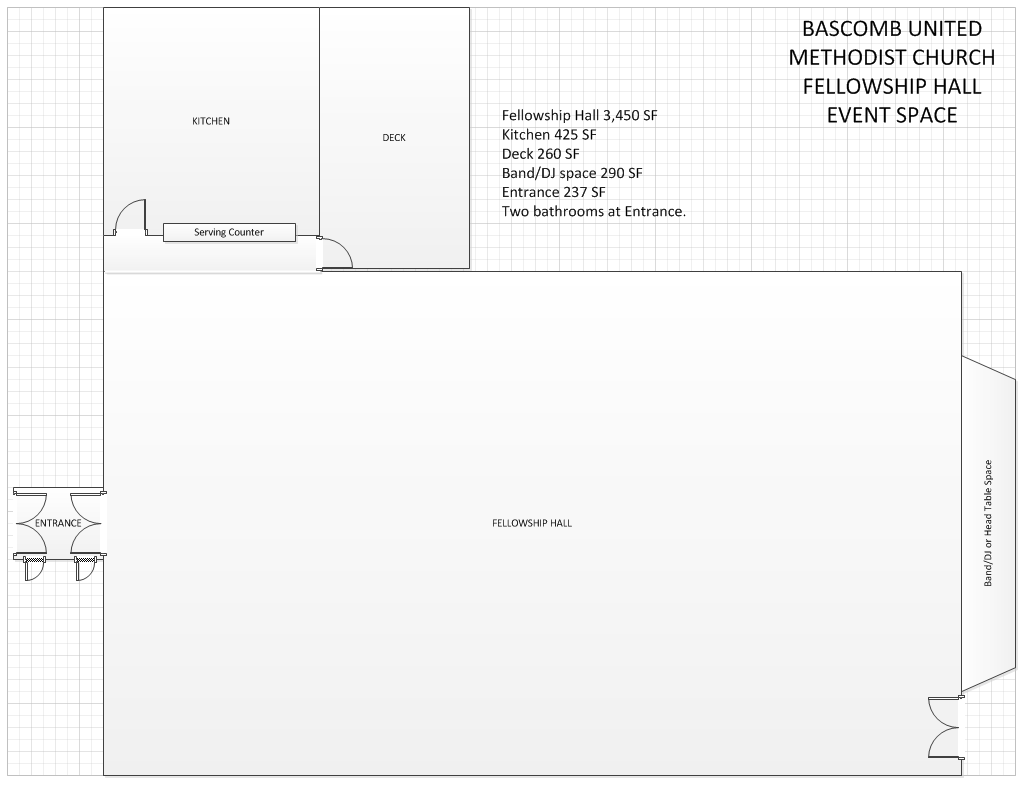 Diagram of the Fellowship Hall
Please let us know if you need a caterer, event planner, wedding decorator or wish to use a different style of table and chairs. The room can be set up to convey the look and feel you want to project for your event. We can help you with those outside resources (their charges are separate).
The church also has a beautiful chapel and a more expansive sanctuary for small and large weddings. The chapel seats 100 people, and the sanctuary seats 300. These facilities are part of an active, vibrant church. However, please be aware that the church does not allow alcohol or firearms on the premises. The church also has a Safe Sanctuary policy in effect to protect children. Church Trustees or other designees will be on-site during events to ensure that church policies are followed for the safety of all who attend your event.